Supreme Court Nominee Gorsuch Seems to be Pro-Arbitration!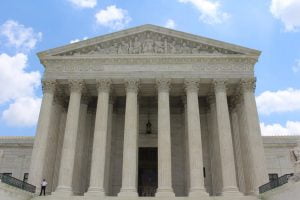 Chairman of the Board, Arbitration Resolution Services
President Trump has nominated Judge Neil M. Gorsuch of the Tenth Circuit to fill the open seat at the Supreme Court. I will leave to others reporting on the broad issues; I focus here on the nominee's views on arbitration based on past decisions. So far, I've found a few cases and based on this very limited sampling, Judge Gorsuch is pro-arbitration. I provide below a brief analysis, starting with Opinions or Dissents authored by Judge Gorsuch. Then I examine arbitration-related cases where the judge was part of a unanimous panel.
Opinion Authored
Judge Gorsuch penned a well-written, entertaining- if-exasperated Opinion in Howard v. Ferrellgas Partners, L.P., 748 F.3d 975 (10th Cir. 2014). The District Court had denied a motion to compel arbitration under the Federal Arbitration Act ("FAA") based solely on the pleadings and motions over an elongated period. The 10th Circuit reversed in a unanimous ruling, finding that FAA section 4 in these circumstances requires a speedy trial by the court. Writing for the Court, Judge Gorsuch said: "The object is always to decide quickly – summarily – the proper venue for the case, whether it be the courtroom or the conference room, so the parties can get on with the merits of their dispute…When factual disputes may determine whether the parties agreed to arbitrate, the way to resolve them isn't by round after round of discovery and motions practice. It is by proceeding summarily to trial. That is the procedure the [Federal Arbitration]Act requires and the parties should have undertaken a long time ago – and it is the procedure they must follow now" (emphasis in original).
Dissenting Opinion
In Ragab v. Howard, 2016 WL 6832870 (10th Cir. Nov. 21, 2016), a divided court refused to compel arbitration even though the parties executed six contracts with conflicting arbitration agreements. Judge Gorsuch dissented, arguing that the parties clearly agreed to arbitrate, but merely differed on what he considered non-essential terms over how arbitration should proceed: "My colleagues are of course correct that 'arbitration clauses are only valid if the parties intended to arbitrate' … But, respectfully, I just don't see any doubt that the parties before us did intend to arbitrate. All six – yes six – of the parties' interrelated commercial agreements contain arbitration clauses. The plaintiff himself, the party the court today permits to avoid arbitration, instructed his own counsel to draft three of these agreements. In my view, parties to a commercial deal could have hardly demonstrated with greater clarity an intention to arbitrate their disputes and I see no way we might lawfully rescue them from their choice… I see two easy workarounds that I believe would be more consistent with the parties expressed purposes than the course my colleagues chart."
Other Cases
Also last year, Judge Gorsuch joined the majority in CEEG (Shanghai) Solar Science & Technology Co., Ltd. v. LUMOS, LLC, No.15-1256 (10th Cir. July 19, 2016), where a unanimous Court held that where the parties' contracts and dealings were in English, a Chinese-language notice of arbitration violated the recipient's due process rights. Judge Gorsuch was part of a unanimous panel in Sanchez v. Nitro Lift Technologies, LLC, 762 F.3d 1139 (10th Cir. 2014), where the Circuit joined the 2nd, 4th, 5th, 8th and 11th Circuits in holding that the Fair Labor Standards Act does not preclude enforcing predispute arbitration agreements. An interesting case was Johnson v. Department of Veterans Affairs, 625 F.3d 1373 (10th Cir. 2005), which involved res judicata and arbitration. Johnson lost an arbitration in which he had contended that he was terminated for filing a claim with the EEOC. "Years later" he filed another retaliation claim with the Merit Systems Protection Board, this one claiming he was retaliated against for reporting a fight. Asserting res judicata, the Board dismissed the claim. In upholding the Board's application of res judicata, the Court finds that the claim should have been asserted in the original arbitration.
Conclusion
The late Justice Scalia, whose seat Judge Gorsuch would take, was known for his witty writing style. I suggest Judge Gorsuch if approved will nicely play this role. Also, it's always nice to check off one of my new-year predictions. Recall that as the new year dawned, I blogged "Who will President Trump nominate? While at this point it's hard to suggest a single name – who may or may not come from the list compiled by candidate Trump – it's a safe assumption in my view that whoever it is will be supportive of arbitration." Check!
——————————–
*George H. Friedman, an ADR consultant and Chairman of the Board of Directors of Arbitration Resolution Services, Inc., retired in 2013 as FINRA's Executive Vice President and Director of Arbitration, a position he held from 1998. In his extensive career, he previously held a variety of positions of responsibility at the American Arbitration Association, most recently as Senior Vice President from 1994 to 1998. He is an Adjunct Professor of Law at Fordham Law School. Mr. Friedman serves on the Board of Editors and is a Contributing Legal Editor of the Securities Arbitration Commentator.  He is also a member of the AAA's national roster of arbitrators.  He holds a B.A. from Queens College, a J.D. from Rutgers Law School, and is a Certified Regulatory and Compliance Professional.