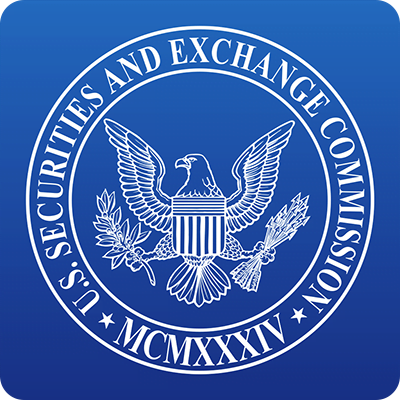 For the second time in the past few months, SEC Chair Gensler was asked to articulate his views on mandatory securities arbitration, this time at a House Financial Services Committee meeting.
As reported in SAAs 2021-13 (Apr. 5), -10 (Mar. 18), & -08 (Mar. 4), new SEC Chair Gary Gensler said at his March 2 Senate Banking Committee confirmation hearing that he was "open" to reconsidering the industry's use of binding mandatory arbitration for resolving customer disputes. Although the topic was not addressed in either Chairman Sherrod Brown's (D-OH) opening statement or Mr. Gensler's prepared remarks, it came up in an interchange with Sen. Elizabeth Warren (D-MA), who asked: "Hypothetically, for example, if Robinhood cheated individual investors, hypothetically, should that company be able to use forced arbitration clauses to avoid getting sued and held accountable?" Mr. Gensler replied: "While arbitration has its place, it's also important that investors – or, in that case, customers – have an avenue to redress their claims in the courts."
Corporate Governance This Time
At a May 6 House Financial Services Committee hearing, Game Stopped? Who Wins and Loses When Short Sellers, Social Media, and Retail Investors Collide, Part III, Rep. Carolyn B. Maloney (D-NY) – the senior member of the Committee – had an exchange with Chairman Gensler focused on mandatory predispute arbitration agreement ("PDAA") use in corporate governance documents of publicly-traded companies. The excerpted quotes below appeared in a Press Release issued by Rep. Maloney:
Maloney: Do you believe it would violate Federal securities law if a public company inserted a forced arbitration provision into its bylaws and governance documents?
Gensler: The SEC has said consistently to issuers, as I understand it, that it would be best not to put this into these corporate charters. And I think that the American public needs to be able to have redress to their courts. That's a sort of a fundamental piece to be able to go straight to the courts. And that's been true in terms of issuers for decades. And I think that's worked well.
Déjà Vu All Over Again: A Twisting Path
Readers may remember our coverage of the Carlyle Group IPO in SAA 2012-07 (Feb. 15), when that private equity group attempted to incorporate a class action waiver and PDAA in its registration statement as it prepared to go public in 2012. Carlyle gave up after withering criticism that included jawboning from SEC staff. In October 2017, the Treasury Department issued a Report, A Financial System That Creates Economic Opportunities. Appearing on pages 34 and 205 of the massive Report, right after the discussion of class actions, is the following recommendation: "Treasury recommends that the states and the SEC continue to investigate the various means to reduce costs of securities litigation for issuers in a way that protects investors' rights and interests, including allowing companies and shareholders to settle disputes through arbitration." Then, we reported in SAA 2018-05 (Jan. 31) that, more than five years after strongly discouraging the use of predispute arbitration agreements for IPO shareholder disputes, the SEC appeared to be considering changing course.
Reactions to SEC Trial Balloon
Within weeks of the idea being floated, the Commission appeared to back away from it. We reported in SAA 2018-08 (Feb. 21) that Congressional testimony from then-Chairman Jay Clayton indicated that he was not in a hurry to make the change. Specifically, during a February 2018 Senate Banking Committee hearing on cryptocurrency, Mr. Clayton was asked about this topic by Senator Warren. During the three-minute exchange, starting around marker 1:08 of the hearing video, Chairman Clayton said he was "not anxious to see a change in this area" and also noted that the process toward change would be thorough and time-consuming. He added that, in terms of his priorities, "this is not an area that is on my list …"
Rep. Maloney has been Consistent in Her Opposition
We later reported in SAA 2018-17 (May 2) that this position was reaffirmed in the Chairman's April 2018 letter to Rep. Maloney, who had written in March on behalf of all Democratic Committee members, expressing concerns about the proposal: "As a threshold matter, and recognizing the complexity and importance of this issue, I reiterate my personal view that any analysis of this issue or decisions by the Commission in the context of a registered IPO by a U.S. public company should be conducted in a measured and deliberative manner." He added his belief that any rulemaking would be done by Commission action and not by delegated authority. And, we reported in SAA 2018-27 (Jul. 18), that the Treasurers of California, Illinois, Iowa, Oregon, Pennsylvania and Rhode Island joined to write a July 2018 letter to Chairman Clayton, urging that the Commission not permit mandatory IPO arbitration or class action waivers. Finally, as reported in SAA 2018-33 (Aug. 29), a 133-member coalition of national and state consumer and investor rights advocates sent an August 2018 letter to Mr. Clayton, urging that the Commission not permit publicly-traded companies to mandate individual arbitration of shareholder disputes. The letter built on a 50-page Whitepaper, A SETTLED MATTER: Mandatory Shareholder Arbitration is Against the Law and the Public Interest, issued August 21st by the Consumer Federation of America. Around this time we opined that we sensed a lack of enthusiasm by the Commission, and that turned out to be the case as the issue faded away.
And Don't Forget the Investor Choice Act
As reported in SAA 2021-14 (Apr. 22), the Investor Choice Act of 2021 ("ICA") was reintroduced April 15 by Sen. Jeff Merkley (D-OR) and by Rep. Bill Foster (D-IL). This iteration of the ICA – H.R. 2620 and S. 1171 – is essentially the same as the old one in that it would amend the FAA, the Securities Exchange Act of 1934, and the Investment Adviser Act of 1940, to ban the use of mandatory predispute agreements by broker-dealers and investment advisers and guarantee class action participation. The ICA also retains a section amending the Securities Act of 1933 to state: "A security may not be registered with the Commission if the issuer, in its bylaws, registration statement, or other governing documents mandates arbitration for any disputes between the issuer and the shareholders of the issuer."
(ed: *Dodd-Frank section 921 gives the SEC authority to limit or eliminate PDAAs or set conditions for their use, but it has not done so. **The Maloney-Gensler exchange, which was more extensive than the excerpts above, can be seen here. ***Again, we're sensing a lack of enthusiasm by the Commission on corporate governance arbitration. ****What this all means for PDAA use in customer account documents remains to be seen.)

This post first appeared on the Securities Arbitration Alert blog.  The blog's editor-in-chief is George H. Friedman, Chairman of the Board of Directors for Arbitartion Resolution Services, Inc.