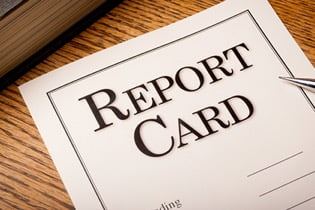 By George H. Friedman*
Chairman of the Board, Arbitration Resolution Services
Toward the end of last year, I authored a blog post, Consumer and Employment Arbitration: Six Things to look for in 2018. Below are my views on what was coming in 2018, and how these arbitration predictions are turning out as we hit the year's midpoint. What are the results so far? As Larry David says, "Pretty, pretty, pretty, pretty good."
Predictions made in December:
President Trump Still Likes Arbitration
The Anti-Arbitration Legislation is Still(Mostly) Dead
SCOTUS' Support for Arbitration Will Still Continue Unabated
Still Expect Dodd-Frank to be Repealed and Replaced
Say Goodbye to the Department of Labor's Fiduciary Rule
The President Eventually Will Win the War over CFPB's Leadership
President Trump Still Likes Arbitration
What I wrote: As I detailed in last year's "report card" blog post,[1]it is at this point undisputed that President Trump believes in the arbitration process, and will defend it if the need arises. Also, candidate Trump in 2016 promised that there would be less regulation, and that certainly proved to be the truth in 2017 with President Trump. Several anti-arbitration Obama-era regulations were rolled back either by Executive Order or Congressional nullification, and various federal agencies have done an about-face on predispute arbitration agreements.
What I predicted: Any anti-arbitration bills that somehow reach the President's desk will almost invariably[2]be vetoed, and any Congressional Nullification Resolutions involving rollbacks of anti-arbitration regulations will be signed.Also look for more Executive Orders from Mr. Trump expandinguse of arbitration by the federal government, and undoing any remaining anti-arbitration directives issued by his predecessor. And, we shouldn't be surprised if the Department of Justice switches sides again in other court cases involving arbitration.
What happened? Spot on. Since becoming President, Mr. Trump has demonstrated unwavering support for arbitration. Here are just a few examples:
In June 2017, the Centers for Medicare and Medicaid Services eliminated its regulation banning predispute arbitration agreements in nursing home admission agreements, and has dropped its appeal of a District Court preliminary injunction banning implementation of the original rule. The amended regulation was published in the Federal Register in June 2017. A CMS Factsheet leads with news that the prohibition on PDAAs is out, and then states the proposed regulation adds several requirements for PDAA use, all focused on clear notice and fairness.
The Department of Education published a Notice in June 2017 announcing that it was postponing indefinitely the planned July 1, 2017 effective date of another Obama-era regulation,that would have banned mandatory predispute arbitration agreements and class action waivers incollege enrollment agreements for schools receiving federal financial aid for student borrowers.
President Trump nominated to the Supreme Court Justice Neil Gorsuch, who as predicted has been pro-arbitration (more on that later).
The Trump Administration Department of Justice has been switching sides in some court cases, taking pro-arbitration positions againstthose taken by federal agencies. For example,the Acting Solicitor General filed an AmicusBrief siding with the employers and against the National Labor Relations Board ("NLRB") in Epic Systems Corp. v. Lewis, 137 S. Ct. 809 (2017), three cases that were pending at the Supreme Court involving whether the Federal Arbitration Act prevails over the National Labor Relations Act when it comes to enforcing class action waivers in employment arbitration agreements. The NLRB had to represent itself,[3]which reminded me of a scene[4]from "Blazing Saddles."
What ultimately happened in that case? In a narrow 5-4 decision splitalong ideological lines, the Supreme Court on May 21stheld in Epic Systems, No. 16-285, that the FAA permits employers to use arbitration clauses containing class action waivers, notwithstanding the National Labor Relations Act's protections of workers' rights to act collectively.And who wrote the majority Opinion in the aforementioned Epic Systems case? None other than Justice Gorsuch.
And, last but by no means least, President Trump on July 9thnominated Judge Brett M. Kavanaugh of the District of Columbia Circuit to fill the open Supreme Court seat created by the retirement of Justice Anthony Kennedy. Based on a review of the Judge's cases[5]involving arbitration, it's pretty clear he is pro-arbitration.
Trust me, folks. President Trump is all-in on arbitration.
All the Anti-Arbitration Legislation is Still(Mostly) Dead
What I wrote: The Democrats in 2017 introduced several anti-arbitration Bills in the new Congress, that have predictably gone nowhere so far as described in my blog post, Baseball Season is Here! You Can't Tell the Anti-Arbitration Bills Without a Scorecard.
What I predicted: For the most part, these Bills will continue to go nowhere; they are "mostly dead."[6]Just as occurred in 2016… and 2015… and 2014. Why the "for the most part" qualification? In the wake of seemingly daily accusations of workplace sexual harassment, bipartisan Bills were introduced December 6thin both Houses of Congress that would amend the Federal Arbitration Act to ban predispute arbitration agreements covering sexual discrimination disputes. Specifically, S. 2203and H.R. 4570— the Ending Forced Arbitration of Sexual Harassment Act— were introduced by Sen. Kirsten Gillibrand (D-NY) and Rep. Cheri Bustos (D-IL). The Bills, which have bipartisan support in both institutions, would ban PDAAs for "a dispute between an employer and employee arising out of conduct that would form the basis of a claim based on sex under title VII of the Civil Rights Act of 1964 (42 U.S.C.2000e et seq.) if the employment were employment as defined in section 701(b) of that title regardless of whether a violation of title VII is alleged…" I predict some iteration[7]of the law will be passed by Congress, and I sense that the President will sign it.
What happened? As predicted, these Bills have gone nowhere. I am a bit surprised that the Gillibrand-Bustos Bill has not advanced, but time will tell.
SCOTUS' Support for Arbitration Will Still Continue Unabated
What I wrote:President Trump in 2017 nominated and the Senate confirmed the apparently pro-arbitration[8]Justice Neil Gorsuch. The first real test of Justice Gorsuch's arbitration views will be in Epic Systems Corp. v. Lewis, 137 S. Ct. 809 (2017), three consolidated cases pending at the Supreme Court involving whether the Federal Arbitration Act prevails over the National Labor Relations Act when it comes to enforcing class action waivers in employment arbitration agreements. The case was heard October 2, with the Department of Justice arguing againstits own federal agency.[9]
What I predicted: I predict a close decision from SCOTUS in Epic Systems reaffirming the preemptive effect of the FAA over other federal laws that do not expressly preclude arbitration, with Justice Gorsuch voting with the pro-arbitration camp. Mind you, I wouldn't be completely shocked by a narrow 5-4 decision in the opposite direction. Further, I think Justice Gorsuch will reaffirm this year that he is indeed pro-arbitration.
What happened? Bingo! Justice Gorsuch, who asked no questions at the oral argument, wrote the majority Opinion in Epic Systems, reaffirming the supremacy of the FAA over conflicting federal statutes not expressly barring arbitration. This passage sums up his pro-arbitration bona fides:
"As a matter of policy these questions are surely debatable. But as a matter of law the answer is clear. In the Federal Arbitration Act, Congress has instructed federal courts to enforce arbitration agreements according to their terms –including terms providing for individualized proceedings. Congress has likewise shown that it knows how to override the Arbitration Act when it wishes…. What all these textual and contextual clues indicate, our precedents confirm…. Throughout, we have made clear that even a statute's express provision for collective legal actions does not necessarily mean that it precludes 'individual attempts at conciliation' through arbitration…. And we've stressed that the absence of any specific statutory discussion of arbitration or class actions is an important and telling clue that Congress has not displaced the Arbitration Act" (citations omitted)."
Also, the Supreme Court has agreed to review three arbitration-centric cases next Term, setting up the first arbitration "trilogy"[10]in over fifty years:
Certiorari granted February 26thinNew Prime, Inc. v. Oliveira, No. 17-340. The Petition defined the questions presented as: "1. Whether a dispute over applicability of the [Federal Arbitration Act] FAA's Section 1 exemption is an arbitrability issue that must be resolved in arbitration pursuant to a valid delegation clause; and 2. Whether the FAA's Section 1exemption, which applies on its face only to 'contracts of employment,' is inapplicable to independent contractor agreements." The case is setfor oral argument October 3.
Certiorari grantedApril 26thinLamps Plus v. Varela, 17-988. As described in the Petition, the issue presented is: "Whether the Federal Arbitration Act forecloses a state-law interpretation of an arbitration agreement that would authorize class arbitration based solely on general language commonly used in arbitration agreements."
PetitionforCertiorari grantedJune 25thin Sales v. Henry Schein, Inc.,878 F.3d 488(5th Cir. Dec. 21, 2017).The issue before the Court is: "Whether the Federal Arbitration Act permits a court to decline to enforce an agreement delegating questions of arbitrability to an arbitrator if the court concludes the claim of arbitrability is 'wholly groundless.'"
I'm getting ahead of myself with a 2019 prediction, but I have no doubt that when the dust settles, the Court will have reaffirmed and indeed strengthened its support of the FAA
I'll discuss the status of 3 more predictions in my next post.
_________________
*George H. Friedman, Chairman of the Board of Directors of Arbitration Resolution Services, Inc.and an ADR consultant, retired in 2013 as FINRA's Executive Vice President and Director of Arbitration, a position he held from 1998. In his extensive career, he previously held a variety of positions of responsibility at the American Arbitration Association, most recently as Senior Vice President from 1994 to 1998. He is an Adjunct Professor of Law at Fordham Law School. Mr. Friedman serves on the Board of Editors and is a Contributing Legal Editor of the Securities Arbitration Commentator.  He is also a member of the AAA's national roster of arbitrators. He holds a B.A. from Queens College, a J.D. from Rutgers Law School, and is a Certified Regulatory and Compliance Professional.His proud Mother, Gloria Friedman, undoubtedly has taped this blog post to the fridge.
[1]See Friedman, G., A Final Report Card on My 2017 Arbitration Predictions: "Pretty, Pretty, Pretty, Pretty Good!" (December 27, 2017).
[2]As described in Prediction # 2, there's one proposed anti-arbitration law that has a reasonably good chance of being enacted.
[3]The NLRB issued a Statementreporting that the Acting Solicitor General had given the Agency authority to represent itself.
[4]No, not thatscene!
[5]See Securities Arbitration Commentator, Supreme Court Nominee Kavanaugh Seems to Be Pro-Arbitration (or so We Think), Part I(July 13, 2018).
[6]No George Friedman blog post is complete without a video clip. This oneis Billy Crystal's classic "mostly dead" routine from The Princess Bride.
[7]Right now, the Bill is too broadly drafted. It will I'm sure be cleaned up before a vote.
[8]See Friedman, G., Supreme Court Nominee Gorsuch Seems to be Pro-Arbitration!(February 1, 2017).
[9]See for yourself by reading the oral argument transcriptor listening to the audio recording.
[10]In 1960, the Court decided three landmark arbitration cases involving the United Steelworkers union. These decisions were later dubbed, the "Steelworkers Trilogy." The Court has not since heard that many cases in the same Term.