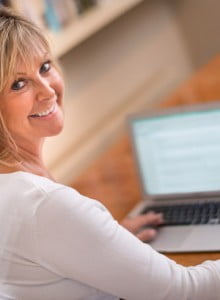 Online Dispute Resolution from ARS
ARS offers online dispute resolution to make resolving problems easier and more cost effective than ever before. Our simple, fast and affordable online dispute resolution is a secure, cloud-based system allowing mediations and arbitrations to effectively be handled online, so you never have to step foot inside a courtroom. Our team of dispute resolution experts has a wealth of experience in resolving problems. Your problem will be handled by friendly, knowledgeable experts.
---
Cases Where Online Dispute Resolution Can Help You
---
There are a number of instances where online dispute resolution can help solve your disputes regarding accidents, finance and business. In the past, litigation was the only way to settle disputes regardless of the claim amount. Online dispute resolution solves disputes in a fraction of the time, saving you money and allowing individuals and attorneys with small cases to reach fair settlements.
Business and Individual Disputes
A disagreement between a business and its customer can range widely in severity. Avoid the need for a lengthy courtroom resolution with services from ARS. Our team of highly experienced professionals will help resolve disputes between businesses and individuals quickly.
Business Disputes for Monetary Damages
Claims that your business may be involved in can cost you an unforeseen amount of time and money, putting a major strain on your business's financial health and success. ARS provides an affordable solution for business disputes.
ARS is a quick and cost-effective way to resolve many different types of disputes. Our legal team is qualified to manage your claim with mediation or binding arbitration. Our online alternative for dispute resolution provides you with a fully automated and convenient solution for resolving legal disputes. Now you can reach settlements in the comfort of your own home or office. Contact us today to speak with one of our experienced legal professionals and find out why online dispute resolution should be your first and only choice.
Simple, Fast & Affordable Online Dispute Resolution