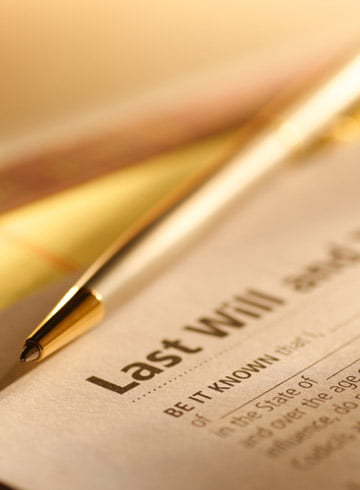 Wills, Trusts, and Estates
Losing a loved one is taxing, both emotionally and financially. The red tape and fine print that come along with executing wills, trusts and estates make it common for unanticipated disputes to arise. All these complications add to grief and can divide families. When emotions run high, it can feel like your vulnerability is being taken advantage of; and in your time of need it can be difficult to know who to turn to.
Arbitration Resolution Services provides online arbitration for disputes involving wills, trusts and estates. We specialize in making the process to finding a resolution as efficient as possible, and our services are much less time consuming and stressful than litigation. Everything can be done entirely online, which makes scheduling much less complicated, and the road to resolution much easier. We'll be there for you every step of the way, so there will always be someone on the other end of the screen to attend to your concerns and questions. Our team is trained to handle delicate conflicts with the utmost respect and we mediate between both parties in a way that is fair.
---
Our goal is to provide you with a channel to represent your interests without the cost and added stress of lawsuits.
---
During these pressing times you have greater priorities than scheduling court dates and navigating complicated litigation procedures. Our online arbitration services can help you get back to focusing on what is important to you in a matter of weeks rather than the months litigation may take.
Simple, Fast & Affordable Online Dispute Resolution