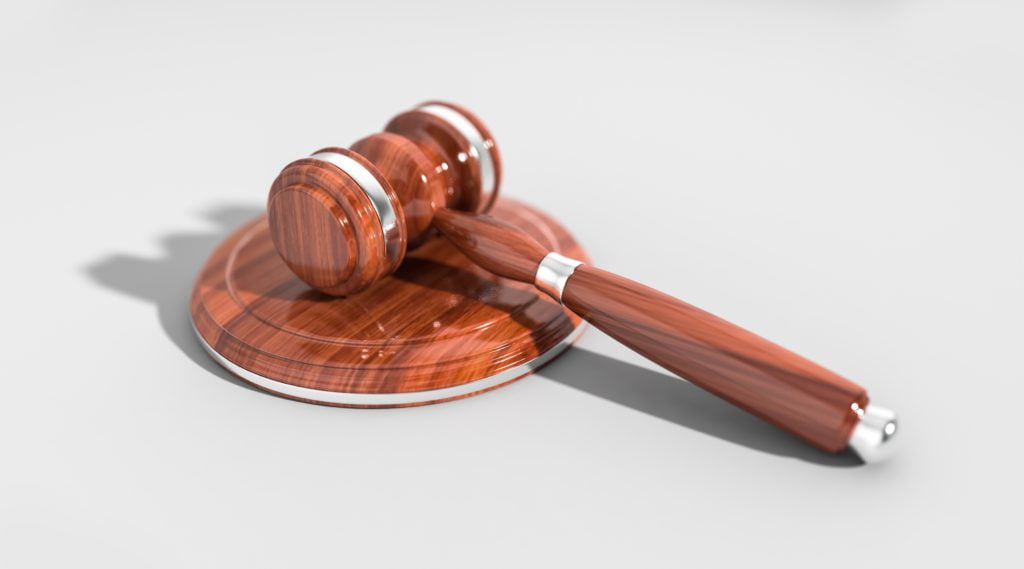 This post first appeared on the Securities Arbitration Alert blog.  The blog's editor-in-chief is George H. Friedman, Chairman of the Board of Directors for Arbitartion Resolution Services, Inc.
The Ninth Circuit has acted on the remand from SCOTUS on whether FAA section 1 exempts delivery drivers, sticking with its original holding that it does.
Domino's Pizza had asked the Supreme Court to determine whether the Federal Arbitration Act ("FAA") section 1 exemption for transportation workers extends to delivery drivers. The Court left this issue open when it decided Southwest v. Saxon in June 2022. To review, FAA section 1 exempts from the Act: "contracts of employment of seamen, railroad employees, or any other class of workers engaged in foreign or interstate commerce." The Court's decision in Southwest Airlines Co. v. Saxon, 142 S. Ct. 1783 (2022), held unanimously that the exemption of "workers engaged in foreign or interstate commerce" includes classes of workers who are part of the flow or stream of interstate commerce, and that there is no FAA requirement that these individuals actually cross state lines. The SCOTUS decision in Southwest was narrow, and specifically did not embrace the issue of FAA coverage of delivery drivers.
Post-Southwest Petition
We reported in SAA 2022-01 (Jan. 13) on Carmona v. Domino's Pizza, LLC, 21 F.4th 627 (9th Cir. 2021), petition for reh'g den. (2022), where a unanimous Ninth Circuit embraced the "stream" or "flow" of interstate commerce doctrine. Said the Opinion:
"Domino's sells pizza to the public primarily through franchisees. Domino's buys various goods, such as mushrooms, that are used by its franchisees in making pizzas, from suppliers outside of California. Those goods are then delivered by third parties to the Domino's Southern California Supply Chain Center ('Supply Center'). At the Supply Center, Domino's employees reapportion, weigh, package, and otherwise prepare the goods to be sent to franchisees. Domino's franchisees in Southern California order the goods either online or by calling the Supply Center, and the plaintiff drivers ('D&S drivers'), who are employees of Domino's, then deliver the goods to the franchisees." Crossing state lines was not part of the drivers' job."
A June 2022 Certiorari Petition in Domino's Pizza, LLC v. Carmona, No. 21-1572 presented this question:
"Whether drivers making solely in-state deliveries of goods ordered by in-state customers from an in-state warehouse are nevertheless a 'class of workers engaged in foreign or interstate commerce' for purposes of Section 1 of the Federal Arbitration Act simply because some of those goods crossed state lines before coming to rest at the warehouse?"
Ninth Circuit Ruling Vacated and Remanded for Reconsideration
As reported in SAA 2022-40 (Oct. 27), the Supreme Court's October 2022 Order List seemingly buttoned up the open issues:
"The petition for a writ of certiorari is granted. The judgment is vacated, and the case is remanded to the United States Court of Appeals for the Ninth Circuit for further consideration in light of Southwest Airlines Co. v. Saxon, 596 U. S. — (2022)."
Ninth Circuit on Remand: We're Good
The Ninth Circuit on remand in No. 21-55009 (Jul. 21, 2023), stands by its original holding:
"Our prior opinion held that the FAA exempted the claims in this case because the D&S drivers were part of a 'class of workers engaged in foreign or interstate commerce,' U.S.C. § 1; Carmona, 21 F.4th at 628. Although we noted that the 'nature of the business for which a class of workers performed their activities' was a 'critical factor' in the § 1 analysis, id. at 629 (cleaned up), we in the end focused heavily on what the class of workers to which the plaintiffs belonged actually did. Relying on Rittmann [v. Amazon.com, Inc., 971 F.3d 904 (9th Cir. 2020)], we stressed that because 'the D&S drivers, like the Amazon package delivery drivers, transport [interstate] goods for the last leg to their final destinations,' they are engaged in interstate commerce under § 1. Id. at 630 (cleaned up). Nothing in Saxon undermines that reasoning" (footnote omitted).
(ed: *We're not sure what this means. SCOTUS likely will tell us. **An Alert h/t to Editorial Board member Peter R. Boutin, Esq., of Keesal, Young & Logan, for alerting us to this decision.)