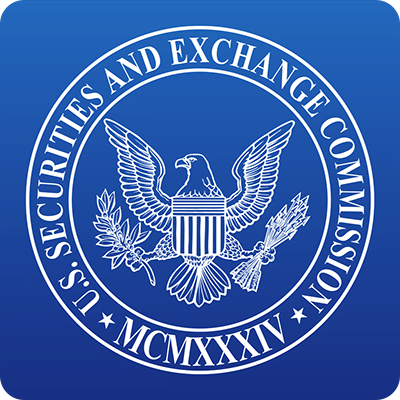 Consumer advocate and mandatory arbitration critic Barbara Roper has joined the SEC's senior staff. What this may mean for FINRA Dispute Resolution Services ("DRS") remains to be seen.
SEC Chair Gary Gensler announced on August 25 that veteran consumer advocate Barbara Roper would be joining the Commission's senior staff. A Press Release states: "The Commission today announced the appointment of Barbara Roper as Senior Advisor to the Chair. Ms. Roper's focus will be on issues relating to retail investor protection, including matters relating to policy, broker-dealer oversight, investment adviser oversight, and examinations. She is currently the Director of Investor Protection for the Consumer Federation of America (CFA). Ms. Roper has worked at the CFA for 35 years and has been a leading consumer spokesperson on investor protection issues, particularly the standards that apply to investment professionals investors rely on for advice and recommendations…. She is a graduate of Princeton University with a degree in art history."
A "Forced Arbitration" Opponent
While Ms. Roper has for years been a fierce consumer advocate and a vocal opponent of mandatory consumer arbitration, she has in the past spoken favorably about the FINRA arbitration program. For example, the January 2, 2013, Indisputably blog reported: "At the New York State Bar Association's November 2012 'Securities & Mediation Seminar' … Barbara Roper, Director of Investor Protection for the Consumer Federation of America and an arbitration gadfly, has been quoted as saying, 'Consumers in credit card arbitration would think they died and went to heaven if they went to FINRA arbitration.'" Her bio states that: "She has served on numerous advisory committees at the SEC, Financial Industry Regulatory Authority and other entities." One such committee was FINRA's Arbitration Task Force.
(ed: *We think Ms. Roper will be a smart, fair-minded, advisor to Chairman Gensler. **We checked in with the Securities Arbitration Commentator's Rick Ryder, who offered these comments: "We all know Barbara Roper to be bold and outspoken; whether she will remain so inside government we shall see. Retail investor protection being a top area in which she will counsel the Commission, I'd like to see her get the SEC to mandate a parallel RIA requirement that accords arbitration on demand to advisory clients — that's good for RIA investors and it harmonizes with the BD side; also, predispute arbitration agreement provisions must be regulated, just as they are for BDs." ***We wish Ms. Roper the best of luck.)

This post first appeared on the Securities Arbitration Alert blog.  The blog's editor-in-chief is George H. Friedman, Chairman of the Board of Directors for Arbitartion Resolution Services, Inc.