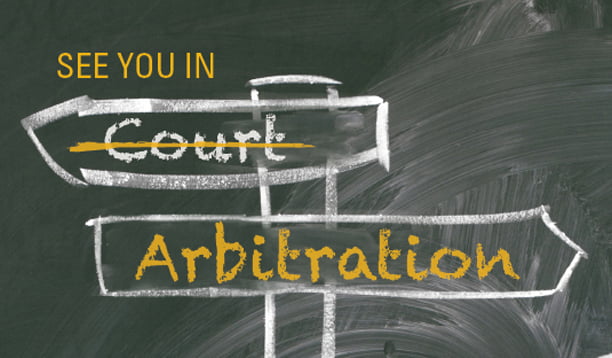 Passengers who had suffered no injury lacked Article III standing to challenge an arbitration clause in Amtrak's Terms and Conditions.
Amtrak's passenger Terms and Conditions have since 2019 contained a predispute arbitration agreement applying to: "all claims, disputes, or controversies, past, present, or future, that otherwise would be resolved in a court of law or before a forum other than arbitration." The Appellants in Weissman v. National Railroad Passenger Corp., No. 20-7081 (D.C. Cir. Dec. 28, 2021), were: "two individuals who have traveled on Amtrak in connection with their work and expect to continue doing so. They sought declaratory and injunctive relief to prevent Amtrak from imposing an arbitration requirement on rail passengers and purchasers of rail tickets." On what basis? "Amtrak's adoption of the arbitration provision was an unlawful ultra vires action that violated the Petition Clause, Article III, and separation-of-powers principles of the United States Constitution."
Core Issue is Article III Standing
The District Court never got to the substantive issues – including whether Amtrak was a governmental player* – instead granting Amtrak's motion to dismiss the complaint because the Appellants lacked standing under Article III of the U.S. Constitution, and this appeal followed. The DC Circuit holds unanimously that the challengers: "have not plausibly alleged an actual injury-in-fact and therefore lack Article III standing." The Court specifically rejects the passengers' argument that: "they suffer ongoing injury because purchasing a ticket with an arbitration clause 'strips [them] of the ability to determine for themselves the level of risk to accept when deciding whether to enter into a commercial transaction' and they 'desire not to take on any risk of arbitration as a condition to purchasing rail travel'" (ed: brackets in original).
(ed: *The Court notes that: "Congress created the National Railroad Passenger Corporation, commonly known as Amtrak, to provide passenger rail service to travelers throughout the United States. Although created by statute, Amtrak is 'a private, for-profit corporation,' Nat'l R.R. Passenger Corp. v. Atchison, Topeka & Santa Fe Ry. Co., 470 U.S. 451, 454 (1985), 'not a department, agency, or instrumentality of the United States Government,' 49 U.S.C. § 24301(a)(3)" (ed: some citations omitted). **Concurring Senior Circuit Judge Silberman: "writes separately because I think Appellants' claim can be disposed of rather simply. I start with the proposition that virtually every court to encounter a challenge to an arbitration clause has held: a challenger lacks standing unless and until an incident gives rise to a plaintiff's claim and a defendant invokes the arbitration clause." ***We're assuming a challenge to the arbitration agreement can be raised after an actual dispute arises.)

This post first appeared on the Securities Arbitration Alert blog.  The blog's editor-in-chief is George H. Friedman, Chairman of the Board of Directors for Arbitartion Resolution Services, Inc.