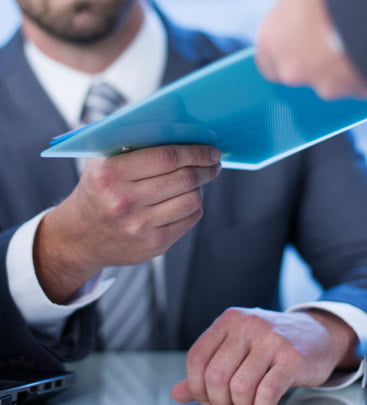 When a problem with a purchase can hurt your business, you need a fast, online solution.
Ensuring quality and prompt delivery when purchasing goods from suppliers is of key importance to buyers. However, it is equally important for vendors to have safeguards to protect their interests once services and/or merchandise are delivered.
Issues with vendors that go unnoticed or unresolved may delay delivery of a necessary product or service and result in lost money. Litigation is not a good solution and only creates more problems and expense for a business. Because buyers and vendors want to preserve a good working relationship, they need a cost-effective and quick alternative to litigation. ARS provides a Complete Online Dispute Resolution (C-ODR) solution that eliminates the time consuming and costly procedures involved in lawsuits.
With ARS, all aspects of the dispute are handled electronically. Hearings are optional, but if requested are conducted via telephone or video conference. Highly experienced mediators and arbitrators provide a fair and impartial forum at a fraction of the time and money of litigation or traditional brick and mortar ADR providers. This means both parties can get back to their business.
Learn more about our services or contact us for a consultation. Our staff is always available to help show you why online ADR is the best option for your dispute.
ARS can help you resolve disputes involving:
Payment
Delivery
Returns
Defective/damaged goods
Faulty performance of services
Privacy/data breach
Simple, Fast & Affordable Online Dispute Resolution