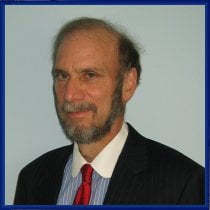 George Friedman
Chairman of the Board of Directors
George Friedman is the former Executive Vice President of Dispute Resolution of the Financial Industry Regulatory Authority (FINRA). He previously served as a Senior Vice President at the American Arbitration Association (AAA), and is an adjunct professor of law at Fordham Law School, where he teaches alternative dispute resolution. He has published often on alternative dispute resolution and technology. Friedman is also a member of the Securities Experts Roundtable.
In the video below, Mr. Friedman discusses why you should choose Arbitration Resolution Services for dispute resolution.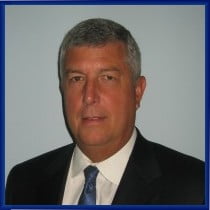 Thomas Weber
Chief Executive Officer & Board Director
Thomas Weber is a seasoned executive with over 30 years of diverse experience managing complicated projects, fund raising, and overseeing successful operations.  He is also a co-founder of ARS.  Weber has served as Executive Vice President for Ocwen Financial Corporation (NYSE: OCN), one of the largest mortgage companies in America.  At Ocwen, he was responsible for designing computer models and negotiating transactions of more than $1.5 Billion.  Later, Weber was a founding principal at Aquila Property Company, Inc., which owned and managed commercial properties.
On the community side, Weber has served in a leadership capacity on multiple business and economic development boards. He is currently a board member, appointed by the Governor of Florida for the Children Services Council of Palm Beach County.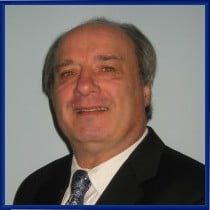 Mark Norych
President, Board Director
Mark Norych is responsible for the management of Arbitration Resolution Services, Inc. and oversees its' panel of experienced litigators, judges, and magistrates.
For more than 30 years, Norych has been involved in the litigation and arbitration of claims on behalf of major companies in various industries throughout the United States. He is a frequent lecturer and sought-after speaker, and has provided seminars and workshops for Fortune 500 companies on best business practices for corporate operations and Federal and State regulatory matters.
He co-founded ARS after realizing the lack of viable alternatives utilizing online dispute resolution and the need for quicker, easier and more efficient ways to resolve legal problems with customers, business partners, and vendors.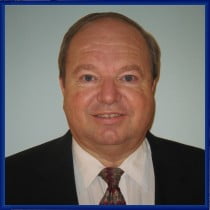 Randy Wood
Chief Operating Officer & Board Director
Randy Wood is an icon in the technology sector. In 1989, he co-founded Citrix Systems (NASDAQ: CTXS), a global software company that has grown into a multi-billion dollar Fortune 500 publicly-traded company. Citrix was originally created with the goal of developing software that enabled smaller computers to run programs that were previously only available to large mainframe systems. Citrix brought programs that were only available to a select few large companies to the masses. Similarly, ARS is making dispute resolution available to everyone.
For the past 15 years, Wood has been a full-time investor, involved in the financing and oversight of numerous real estate and technology companies.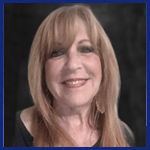 Stephanie Ziring
Vice President of Operations
Stephanie Ziring is an experienced management expert having been the Executive Director of a national litigation law firm for the last twenty years. Ms. Ziring has also founded and run two companies on a nationwide basis that involved overseeing litigation management and arbitration programs. Stephanie has expertise in utilizing technology to drive efficiencies at all levels of an organization.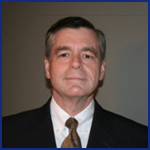 Perry Cronin
Senior Vice President & Chief Financial Officer
Perry Cronin is a CPA with over 30 years of diversified accounting, auditing, tax and consulting experience. Perry has extensive experience in start-up companies as well as publically held companies. Perry's previous experience includes senior manager roles with Coopers & Lybrand, now PriceWaterhouseCoopers, and Ernst & Young, LLP serving a diverse public and private client base. His public accounting experience includes not only financial statement audits and litigation support, but also initial public and follow-on offerings, due diligence engagements, demutualization consulting and captive creation. After his public accounting career, Perry went on to become a partner in a boutique consulting firm in Chicago. The firm was acquired by a client and Perry became the Chief Financial Officer for a NYSE insurance holding company.
Perry has a Bachelor of Arts in Accounting from Lewis University. He is a licensed CPA in the State Alabama and has been active over the years in civic and charitable organizations.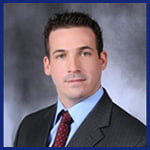 Matthew Leto
General Council
Matthew Leto is a Partner at Leto Law Firm, formerly of Hall, Lamb, Hall & Leto, P.A. He is a trial attorney who is experienced and specializes in complex commercial litigation, business law.  He is a member of the Florida Bar and other professional organizations and he's been recognized by the South Florida Legal Guide as a "Top Lawyer ".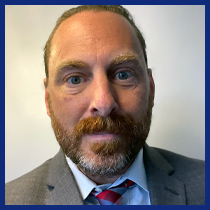 Scott Crutcher
Chief Technology Officer
Scott Crutcher contributes more than 20 years of technology expertise to many companies, leveraging his deep experience in a variety of SaaS, consumer web and e-commerce technologies and development methodologies.
Mr. Crutcher most recently lead the planning and development of three unique technologies: 1) an online dispute resolution platform that enables settlement of financial disputes online using a patented double-blind bid algorithm, 2) a platform that assists companies in solving complex innovation gaps, used by Fortune 500 companies in verticals such as: healthcare, global water, transportation and space, and 3) a HIPAA compliant, proprietary platform that facilities virtual inpatient care between hospitals and remote physicians. Mr. Crutcher also holds a technology patent for his collaborative work with NudgeRx, a Seattle, WA based healthcare technology company he helped found in 2009.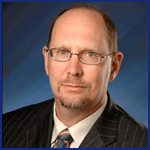 Jordan C. Paul
Board Director
Mr. Paul has extensive senior management experience in operations of large private and public companies.  Jordan C. Paul is the CEO of, and a Shareholder in, NAI Merin Hunter Codman, Inc. which is one of the premier commercial real estate firms in the United States.
Mr. Paul has served as Senior Managing Director for the Related Group where he was responsible for all investment and asset management activities of the Related Lubert Adler Investment Fund, a $1 billion fund.  Prior to joining Related, Mr. Paul served as a Managing Director for Allied Capital, a $4 billion publicly traded investment company.
Mr. Paul has also served as an EVP at Ocwen Financial Corporation where he led the Initial Public Offering process for Ocwen's publicly traded REIT.
Mr. Paul holds a BS in Finance and Management from the Wharton School of the University of Pennsylvania and a JD (Cum Laude) from the University of Pennsylvania Law School where he served as Editor of the Law Review.
Meet the Arbitration Resolution Services Advisory Board
The Advisory Board consists of industry leaders who bring more than 100 years of combined experience to ARS. Each member of the board offers unique experience and expertise in claims management and online dispute resolution.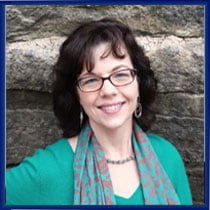 Pattie Porter
Patricia Porter is an authority on conflict resolution through Mediation. She is currently the President of the Texas Association of Mediators and an adjunct faculty member in the graduate dispute resolution program at Southern Methodist University. Patricia is also the Founder and Host of a global online Blog Talk Radio program, The Texas Conflict Coach, which is focused on educating the public on how to manage conflicts constructively. She also authored the Minibuk™ Stop The Dreaded Drama: 55 Tips for Ending Destructive Conflict…
.Learn More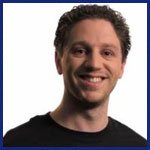 David Berkowitz
David Berkowitz is founder and president of Summa Capital, Inc., a value add reseller of b2b electronics, and a serial entrepreneur at heart. An early adopter in online ecommerce and multi-channel platforms since 1999, David has been a selling member of eBay since 1999 and was part of the team within PayPal that launched the PayPal Here mobile credit card reader in 2012. Other projects David has worked on include creating EDGARIZEIT, an online platform for the EDGARization of SEC documents, Fetchly an SMS platform for lead generation and currently working on disruptive technology in the FinTech space.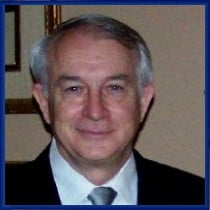 Terry Tarantina
Terry has served as an arbitrator or mediator in more than 600 proceedings. He has been on the AAA's National Arbitrator Training Faculty and a member of the AAA's Consumer Arbitration Due Process Protocol Committee. Prior to that, he was Chief Council for a unit of AT&T and a past Chair of the American Bar Association's section on ADR.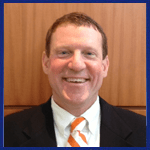 Kevin Pike
Kevin Pike has established a career in the Alternative Dispute Resolution (ADR) field of 30 years including a variety positions with the American Arbitration Association, JAMS and Arbitration Forums.  He currently is with Claims Resource Services in Arbitration, Client Services.
He regularly speaks at industry Conferences; conducts national Webinars; writes ADR articles for business publications and websites and produces a weekly Blog on intercompany arbitration disseminated throughout the insurance industry.  As a course developer, he has taught negotiation, mediation and arbitration skill sets to literally thousands of insurance professionals and Attorneys across the country.  His diverse background in ADR maintains a core focus on assisting advocates in the successful use of both arbitration and mediation.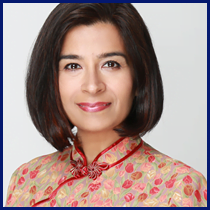 Asha Hemrajani 夏芍婷
Pan-Asian Region
With her wealth of experience as a mediator, an engineer and business person, Asha is known for her problem solving skills and perseverance to help disputants work through complex situations to achieve clarity and effective solutions. Asha Hemrajani is an accredited mediator at the Singapore Mediation Centre (SMC) where she has been mediating commercial disputes, both online and face-to-face, with a high settlement rate.  In addition, Ms. Hemrajani was named Court Appointed Mediator at the State Courts of Singapore for her second 3-year term. She was also appointed International Accredited Professional Mediator at the IDRRMI Hong Kong and Mediator at the Macao Mediation Centre.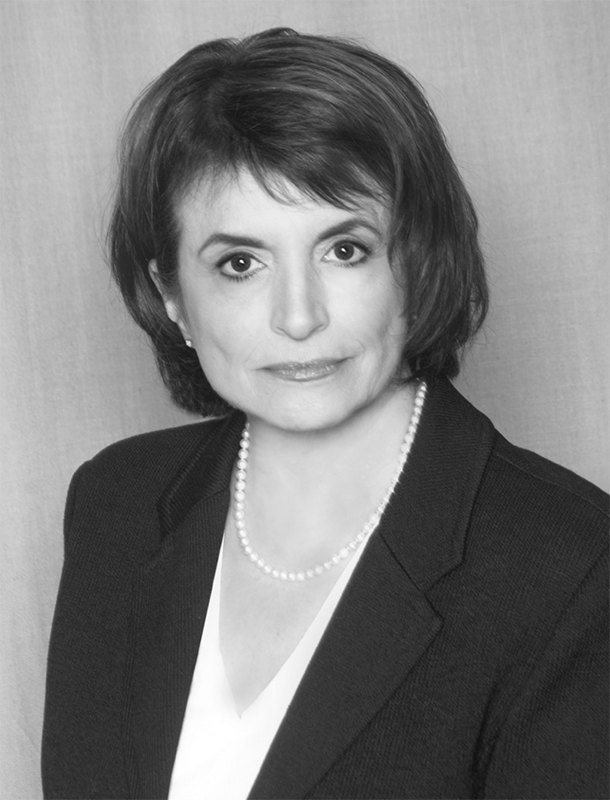 Rosemary A. Townley
Rosemary A. Townley has been an independent, self-employed ADR professional in the metropolitan New York region for over 30 years and has presided over 2000+ arbitration and mediation proceedings.  She is a panel member of various associations, including the AAA (Commercial, Large, Complex Cases, Executive Contracts, Class Actions, Employment and Labor); ICPR (Distinguished Fellow in Sports Law); FINRA (Public Arbitrator); and the London Court of Arbitration, among others.  She is also a Fellow of the Chartered Institute of Arbitrators (UK).  Ms. Townley served for eight years as a solo arbitrator of player-club disputes for the National Football League and the NFL Players Association under their collective bargaining agreement.