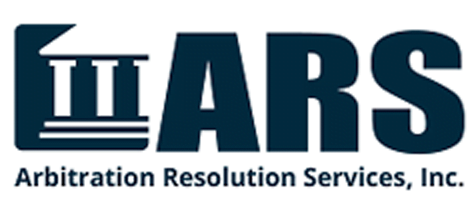 CORAL SPRINGS, FLORIDA  — Arbitration Resolution Services, Inc. (ARS), a leader in online alternative dispute resolution services since 2012, announces the launch of Arb-IT™ 3.0. The cloud-based platform reduces up to 80% of the costs of traditional litigation in as little as 20% percent of the time. This affordability and time reduction means attorneys, businesses, and consumers can easily resolve claims previously too small or costly to pursue.
"The purpose of the new Arb-IT™ platform is to offer business and consumers access to the best experience and technology in alternative dispute resolution," stated Mark Norych, President of ARS. "The 3.0 mission grew out of our team's expert process knowledge and experience being leveraged to achieve goals like stress reduction for client admins and removing anxiety for consumers worried about litigation through streamlining process design from the user perspective."
"I'm proud of what the ARS team accomplishes with the 3.0 launch because it increases access to even more businesses and consumers, with a streamlined process and increased user control and awareness," stated George H. Friedman, Arbitration Resolution Services Chairman of the Board of Directors, and a leading internationally recognized authority on alternative dispute resolution (ADR).
About Arbitration Resolution Services, Inc.
ARS is one of the leading cloud-based ADR providers. ARS offers innovative legal solutions through a proprietary online cloud-based service that integrates technology with expert arbitrators and mediators for a revolutionary approach to dispute resolution. The company's proprietary Arb-IT™ 3.0 platform fully automates the step-by-step process of mediation and binding arbitration. Watch the reasons to use ARS.
Create your Arb-IT™ account today and see which alternative dispute resolution service works for you.
Arb-IT® is a registered trademark of Arbitration Resolution Services, Inc.