This is adapted from a post originally published in the author's blog at the Securities Arbitration Commentator. Reposted with permission of and thanks to SAC!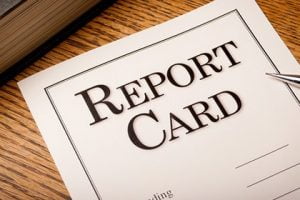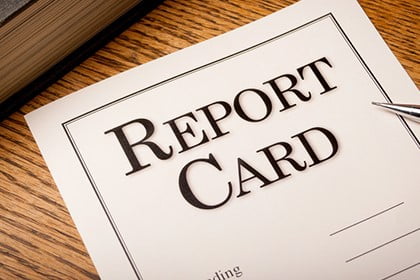 About a  year ago, I authored a blog post, The New Year is Here: What's in Store for Arbitration and the Financial Services Field. In the wake of the 2018 midterm elections, the Democrats had taken over House leadership in the new Congress, while the Republicans enjoyed an expanded majority in the Senate. My main themes? "What might this mean for arbitration and the financial services? Not much in terms of legislation being enacted, but lots in terms of process." Below were my views on what was coming in 2019.
Predictions Made a Year Ago:
The anti-Arbitration Bills will be Back, with the Same Outcomes
FINRA and SEC Staff Should Invest in Good Walking Shoes
… and the CFPB Folks, Too
Repeal of Dodd-Frank is Kaput
The SEC will Finalize Reg Best Interest
Smooth Sailing for President Trump's Nominees
I cover below how my predictions have fared. My late Mom told me not to brag, so for each prediction I'll just mention one or two examples that illustrate the accuracy of my evaluation, but trust me, there are plenty.
1. The anti-Arbitration Bills will be Back, with the Same Outcomes 
What I wrote: The Democrats in 2017 introduced several anti-arbitration bills that have predictably gone nowhere far as described in my blog post, Baseball Season is Here! You Can't Tell the Anti-Arbitration Bills Without a Scorecard. These bills again went nowhere in the 215th Congress, which expired early January, just as occurred in 2016… and 2015… and 2014…
What I predicted: The bills will undoubtedly be reintroduced in the new Congress, and some may pass the House. They will, however, for the most part be DOA in the Senate.
What happened: They're baaacck! Over 100 anti-arbitration bills have been introduced so far in this Congress.[1] The new bills seek to amend the Federal Arbitration Act ("FAA"), specific statutes like Dodd-Frank, Sarbanes-Oxley, or the National Labor Relations Act, or combinations thereof. To one extent or another, the bills aim to protect consumers – including investors – employees, civil rights claimants, servicemembers, and/or whistleblowers, from what is perceived to be an unfair arbitration process. Some bills ban predispute arbitration agreements ("PDAA"), while some create procedural safeguards. Finally, some are prospective but most are retroactive by invalidating existing PDAAs.
The Forced Arbitration Injustice Repeal (FAIR) Act of 2019 – H.R. 1423 and S. 610 – this Congress' iteration of the dear, departed, Arbitration Fairness Act, or as I call it, "The AFA on Steroids," was approved by the House of Representatives on September 20 by a mostly party-line 225-186 vote. It has gone nowhere in the Senate; as of today, it is stuck at 38 co-sponsors, with zero Republican support. And the other bills are for the most part languishing. The lone exception is the Taxpayer First Act – H.R. 3151 – which was signed into law July 1 by President Trump. Nestled in the text of this omnibus bill is section 1405, which bans mandatory arbitration of IRS whistleblower claims.
2. FINRA and SEC Staff Should Invest in Good Walking Shoes
What I wrote: Just because the anti-arbitration Bills were not be enacted doesn't mean the road to oblivion will be smooth. How so? Rep. Jerrold Nadler (D-NY) now chairs the Judiciary Committee and Rep. Maxine Waters (D-CA) the Financial Services Committee. 
What I predicted: There should be lots of hearings in 2019 on SRO oversight, and on bills like the certain-to-be-reintroduced Arbitration Fairness Act.
What happened? Oh, there have been hearings galore, but not all have been run by on the House side by the Democrats. For example, the Senate Judiciary Committee held an April 2nd hearing titled "Arbitration in America. And the Senate Committee on Banking, Housing, and Urban Affairs held a hearing December 10, titled Oversight of the Securities and Exchange Commission. The sole witness was SEC Chairman Jay Clayton.
3. … and the CFPB Folks, Too 
What I wrote: As for the Consumer Financial Protection Bureau,[2] a bipartisan coalition of over thirty State and Territorial Attorneys General wrote to then-Acting Director Mick Mulvaney urging the Bureau to reconsider its policy on enforcing the Military Lending Act ("MLA"). The October 24th [2018] letter came in response to a CFPB announcement last summer that it would only investigate specific complaints based on the MLA, a step back from its former practice of systemic inspections and investigations.
What I predicted: The MLA is a George W. Bush-era statute that among other things bans mandatory predispute arbitration agreements. Dodd-Frank gives the CFPB enforcement authority. Again, expect Congressional hearings. This is a truly purple initiative that should cause the Bureau to pay attention. This is especially so given the President's strong support of servicemembers. There will be hearings.
What happened: Kathy Kraninger was confirmed as CFPB Director last December after a bruising confirmation process (old Senate) and immediately paid attention when on January 17 announced via a Press Release and letters to Congressional leadership that she is taking the Bureau in a different direction on the issue. Says the Release: "The Bureau is committed to the financial well-being of America's service members. This commitment includes ensuring that lenders subject to our jurisdiction comply with the Military Lending Act so our service members and their families are provided with the protections of that law. That's why I have asked Congress[3] to explicitly grant the Bureau authority to conduct examinations specifically intended to review compliance with the MLA. The requested authority would complement the work the Bureau currently does to enforce the MLA."
4. Repeal of Dodd-Frank is Kaput
What I wrote: In June 2017, the House of Representatives by a 233–186 strictly party-line vote approved the Financial CHOICE Act. Not a single Democrat voted "Yea" and only one Republican voted "Nay." Among other things, the 602-page Act (H.R. 10) would have repealed and replaced Dodd-Frank, and would have eliminated the authority granted to both the CFPB and SEC to limit or eliminate predispute arbitration agreements, or set conditions for their use.
What I predicted: The Senate Banking Committee held hearings, but the full Senate did not act[4] and the bill expired with the old Congress. I very much doubt the new Democratic House would approve a reintroduced FCA. 
What happened: Nothing. Repeal is indeed kaput until at least the 117th Congress in 2021.
5. The SEC will Finalize Reg Best Interest
What I wrote: With the Department of Labor's fiduciary standard rule dead and buried by the Fifth Circuit in Chamber of Commerce of the United States v. Department of Labor, 885 F.3d 360 (5th Cir. 2018),  the SEC is indeed moving ahead with its own Rule, as authorized by Dodd-Frank section 913(g)(1).
What I predicted: At some point in 2019, the proposed SEC rule will be finalized. 
What happened: "Some point in 2019" turned out to be June 5, when the SEC moved ahead with its own fiduciary standard rule. Specifically, the SEC voted 3-1 to approve Regulation Best Interest (Reg BI) and three related proposed regulations at an open meeting held June 5 (Commissioner Jackson dissented). The revised, final package, which was accompanied by a Press Release containing a Fact Sheet, and the massive final rulemaking package, was published that day. Two items were effective immediately on Federal Register publication in July: Commission Interpretation Regarding Standard of Conduct for Investment Advisers (84 FR 33669) and Commission Interpretation Regarding the Solely Incidental Prong of the Broker-Dealer Exclusion From the Definition of Investment Adviser (84 FR 33681). Two other rules went into effect September 10, specifically Reg BI (84 FR 33318) and Final Rule – Form CRS Relationship Summary and Form ADV Amendments (84 FR 33492). Of key importance: "by June 30, 2020, registered broker-dealers must begin complying with Regulation Best Interest and broker-dealers and investment advisers registered with the Commission will be required to prepare, deliver to retail investors, and file a relationship summary."
Also, the DOL updated its Spring Regulatory Agenda to indicate that its own, new, final fiduciary standard rule would be proposed in December 2019. So far, there's been no rulemaking activity, but Senator Elizabeth Warren (D-MA) has written DOL Secretary Eugene Scalia a December 11 letter expressing her concern that the DOL "may simply copy the wholly inadequate standards of conduct framework developed by the SEC in its recently-finalized Regulation Best Interest…." That, says Sen. Warren, would be a "costly mistake."
6.  Smooth Sailing for President Trump's Nominees
What I wrote: With an expanded GOP 53-47 majority in the Senate … the President should have an easier time getting his judicial and agency head nominees approved by the next Senate.
What I predicted: For example, the President's nominee for the SEC Commissioner vacancy coming later this year with the imminent departure of Democrat Kara M. Stein should sail through a solidly-GOP Senate. And, last but by no means least, President Trump added to SCOTUS two pro-arbitration Justices, Neil Gorsuch[5] and Brett M. Kavanaugh, and I'm certain if there are any further vacancies on the Court, Mr. Trump's nominees will be pro-arbitration and will be approved by the new Senate. In the meantime, federal District Court and Court of Appeals nominees should have relatively smooth sailing.
What happened: Democrat Allison H. Lee was nominated in April 2019 to replace Ms. Stein. The announcement describes her vita as follows: "Allison Herren Lee is a veteran securities law practitioner of more than two decades. She served at the Securities and Exchange Commission from 2005 to 2018 in various roles including Senior Counsel in the Complex Financial Instruments Unit, and as Counsel to Commissioner Kara M. Stein. She has also served as a Special Assistant United States Attorney, and prior to government service, was a litigation partner at Sherman & Howard, LLC in Denver, Colorado. Since leaving the SEC, she has, among other things, lectured and taught courses in financial regulation and corporate law at Universidad de Navarra in Pamplona, Spain, and LUISS Universita Guido Carli, Dipartimento di Giurisprudenza in Rome, Italy." Ms. Lee was sworn in on July 8.
Also, President Trump has appointed and the GOP-controlled Senate has confirmed a record number of federal judges this year.[6]
Bonus: An Unstated "Needless to Say" Prediction
In past years I've said consistently that President Trump was pro-arbitration. I didn't bother to predict this a year ago because that one was a layup. But here's a little bonus offer-of-proof: the EEOC on December 17 issued Recission of Mandatory Binding Arbitration of Employment Discrimination Disputes as a Condition of Employment, formally abrogating its 1997 Clinton-era policy "that had disapproved of the practice of requiring workers to enter into arbitration agreements to resolve workplace discrimination claims and instructed its staff to proceed with claims against employers despite the existence of such agreements." It's about time. I've for years had a hard time understanding how the EEOC, "the federal agency charged with the interpretation and enforcement of this nation's employment discrimination laws," could take a position contrary to those laws as defined by SCOTUS.
Also, in the first Opinion authored by Justice Kavanaugh the Supreme Court on January 8 held unanimously in Henry Schein, Inc. v. Archer & White Sales, Inc., 139 S. Ct. 524, that there is no delegation carveout for "wholly groundless" assertions of arbitrability under the FAA. See what I mean?
Conclusion
What's my overall report card? As Larry David says, my predictions were "Pretty, pretty, pretty, pretty good." I'll be back soon with my fearless prognostications for 2020. Spoiler alert: I think some iteration of the FAIR Act has a shot at enactment.
*George H. Friedman, Chairman of the Board of Directors of Arbitration Resolution Services, Inc. and an ADR consultant, retired in 2013 as FINRA's Executive Vice President and Director of Arbitration, a position he held from 1998. In his extensive career, he previously held a variety of positions of responsibility at the American Arbitration Association, most recently as Senior Vice President from 1994 to 1998. He is an Adjunct Professor of Law at Fordham Law School. Mr. Friedman serves as Editor-in-Chief of the online Securities Arbitration Alert. He is also a member of the AAA's national roster of arbitrators.  He holds a B.A. from Queens College, a J.D. from Rutgers Law School, and is a Certified Regulatory and Compliance Professional, and is admitted to practice in New Jersey and New York, several U.S. District Courts, and the United States Supreme Court.
Endnotes:
[1] I analyzed the original batch in a SAC Blog post, Democrats Introduce Several Anti-Mandatory Arbitration Bills. What You Need To Know (Mar. 22, 2019).
[2] Speaking of the CFPB, former Director Richard Cordray lost his bid to become Governor of Ohio.
[3] Alas, the Financial Protection for Our Military Families Act (H.R. 442) has gone nowhere.
[4] (New footnote): Why the Senate failed to act during the lame duck session is a bit of a surprise. My guess is that with a slim 51-49 GOP Senate majority in the last Congress, the votes just weren't there.
[5] Need proof? Justice Gorsuch authored the majority Opinion in Epic Systems.
[6] See, e.g., Senate Confirms Avalanche of Trump-backed Judges Despite Impeachment (NY Post Dec. 22, 2019), and Trump Secures 50th Appellate Court Appointment, with Another 9th Circuit Judge Confirmed (True Pundit, Dec. 11, 2019).