Simple, Fast & Affordable Online
Arbitration and Mediation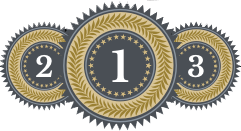 AN ARBITRATOR OR MEDIATOR IS ASSIGNED
Arbitration Resolutions Services' arbitration team includes attorneys from many different practice areas with hundreds of years of combined experience in arbitration cases. Your case will be assigned to an ARS professional who has expertise in the subject matter.
ARS PANELIST MEMBERS
HAVE PRESIDED OVER TENS OF THOUSANDS OF CASES
OUR USERS SAVE
UP TO 80%
OF THE COST OF LITIGATION
Transactions between businesses and individuals often become disagreements of varying scales. Binding arbitration is a reasonable way for individuals to resolve these types of disagreements, without spending time and money in court.
Learn More »
Outstanding claims and receivables can have a profound effect on the financial health of a business. Many times, smaller business disputes go unresolved due to the costs and time associated with litigation or other dispute resolution alternatives. Arbitration of disputes with ARS provides a simple, affordable solution.
Learn More »
CourtCall, the nation's leading legal technology provider for remote appearances, and Arbitration Resolution Services Inc., (ARS), a leading technology provider in online dispute resolution, have entered into an agreement which will allow federal, state, county and municipal courts and businesses across the country the option of sending cases to online arbitration and mediation.
Learn More »
Turn by turn ARS solves the challenges of legal disputes.
Save Time
Save Money
Resolve Disputes
What is arbitration?

A way of resolving disagreements that is quicker, easier and less costly than traditional litigation. With arbitration, each party gives their reasons for why they are seeking money from another person/company and the other party(s) explains why they don't owe the money or are also owed money. The party who starts the arbitration is known as the Applicant. This party can be seeking money from more than one party as long as the money being sought arises out of the same accident or contract. The other party(s) is known as the Respondent(s). The Respondent(s) then explains why they don't owe the Applicant any money or why the Applicant owes them money. A neutral third party called the Arbitrator ultimately decides the matter. With ARS, our Arbitrators are always experienced litigation attorneys who know the law and how it applies to your situation.

How much does it cost?

The Fee Schedule lists the fees that must be paid before a matter is referred to an Arbitrator. The fees are usually less than it would be to file and pursue a lawsuit. There are no fees other than those listed in the Fee Schedule.

How does arbitration work?

Before an Application is filed, the parties must agree to submit the matter to binding arbitration (which means that all parties are legally bound to the Arbitrator's decision) with ARS or be required to arbitrate a dispute with ARS based on the terms and conditions of an agreement between the parties. The Applicant starts the process by submitting an Application that has their reasons for why the other party(s) owes them money. The Respondent(s) then submits a Response to ARS explaining why they don't owe the Applicant any money. The Respondent's Response may also include a claim for money against the Applicant, which is referred to as a counterclaim.

When the parties submit the Application and Response(s), they will have the opportunity to submit any evidence (proof) which supports their position. The claim is then assigned to an Arbitrator. Where permitted by ARS rules, the parties can request a telephonic hearing. If such a hearing is requested, the Arbitrator will make their decision after the hearing. If no telephonic hearing is requested a decision will be made based on the Application and Response(s) along with the evidence that has been submitted.
For the vast majority of individuals and businesses in the United States, disagreements or disputes wind up in lawsuits and courts, costing everyone a lot of time and money.
ARS offers a better alternative to resolving disputes
WHO WE ARE
ARS' panel of arbitrators and mediators are highly skilled and knowledgeable professionals averaging over 15 years of experience and who have presided over tens of thousands of arbitrations, mediations and civil court trials/hearings.
Many were and/or are judges, magistrates, administrative hearing officers, and law school professors.
When dependability, accuracy, and neutrality are critical to the resolution of disputes.
– ARS IS YOUR DEPENDABLE CHOICE.